Nowadays, to use SOA-based architecture is the main option for enterprise application integration. There are quite a few handy open source candidates from Apache, MuleSoft and Talend, etc. Plus almost all major vendors' ESB offerings, including IBM (Integration Bus), Oracle (OSB, SOA Suite), Software AG (webMethods), TIBCO (ActiveMatrix), Microsoft (BizTalk) and SAP (NetWeaver) etc.  Now the question is, among all of them, which one is the right one for your organization?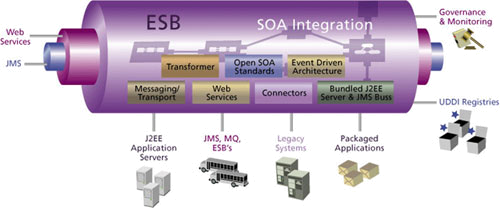 Before diving into following tools section, it's worth to learn 65 enterprise integration patterns (EIP) to gain some knowledge about what and how in this area.
This article will mainly focus on open source solutions since they are more and more popular...
Read More