Oracle ADF (Application Development Framework) is an end-to-end development framework, built on top of J2EE platform. This framework includes 150+ JSF components with built-in Ajax functionality and supports Model-View-Controller (MVC) design pattern. Along with JDeveloper, Oracle ADF is a powerful tool to develop and implement large scale web-based application and work flow. Oracle ADF portal is easy to integrate with web services, third party standard-based portlet and content repositories.
Oracle ADF Architecture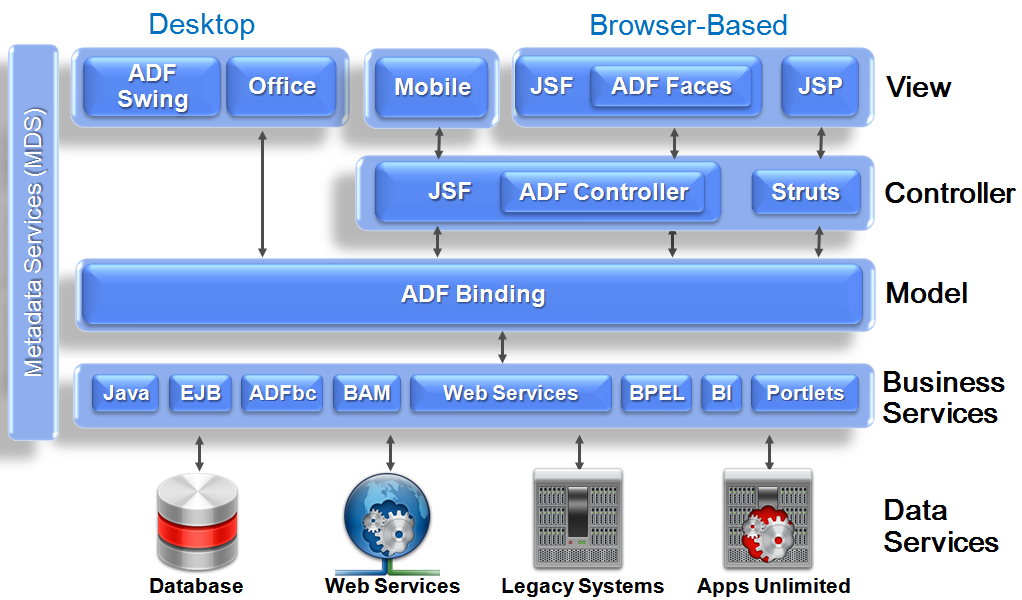 Here are part of Oracle ADF projects that were conducted by our consultants:
| Location | Oracle ADF Project | Client |
| --- | --- | --- |
| OR, US | HIX (ObamaCare), two years large scale Oracle ADF portal implementation | CoverOregon |
| OH, US | Oracle ADF portal architectural design and content integration consulting | Smucker |
| CA, US | Implemented UCM components with Oracle ADF in customized WebCenter Portal | LADWP |
| BC, CA | Oracle ADF portal PoC, portlet integration, content integration consulting | BC NRS |
| CA, US | Performance tuning and code review on Oracle ADF portal application | Agilent |
Toolbox: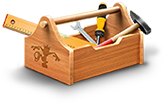 JDeveloper 12c / WebCenter Extension for JDeveloper 12c
RIDC API
Oracle Enterprise Manager
SoupUI
Oracle ADF brings component-based rapid development and complexity together, our consultants have thorough development background on Oracle ADF. We may help on portal architectural design, hands-on development, ADF best practices, ADF web application code review and much more. Please contact us if you are looking for Oracle ADF solution architectural design, best practices, training or consulting services. Start saving on your IT costs today.