IT infrastructure refers to the composite hardware, software, network resources and services required for the existence, operation and management of an enterprise IT environment.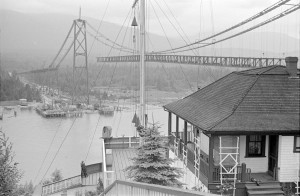 Lionsgate Bridge under construction, by James Crookall 1938
Nowadays, IT permeates every aspect of an organization. In order to support the daily operations, organization either relies on its own datacenter or 3rd party hosted services.
Lionsgate Software has experience of delivering solution designs in below areas:
Should you have any questions, please let us know, and start saving on your IT costs today.