Link Management Solution is an enterprise level site integration solution that maintains bookmark links for thousands of users and supports automatic redirection transparently.
This solution consists of two components: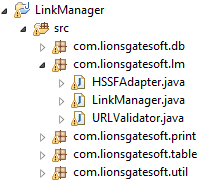 PageRedirector
LinkManager
PageRedirector runs on web server as a Servlet, captures 404 error and perform page redirection.
LinkManager provides data for LinkMap database, performs ETL and maintains data quality, supports long term and incremental site migration plan.
Link Management Solution features and business benefits:
Seamless site integration supports painless site migration
Legacy bookmark friendly, automatic redirection transparently
Cross platform, supports all major databases
Scalable, high performance and high volume
Well-defined workflow supports incremental or bulk site migration
Friendly admin GUI, Fully configurable, supports customized error page
Toolbox: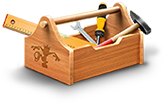 Eclipse Luna
J2EE / J2SE
POI API


Link Management Solution may maintain users' existing bookmarks, build seamlessly integration between legacy site and new one, and support incremental site migration. Please let us know your site migration requirements, and start saving on your IT costs today.