Lionsgate Software takes 5 steps consulting process to sort out the significant actions, touching points and approaches in LiveSync Automation project.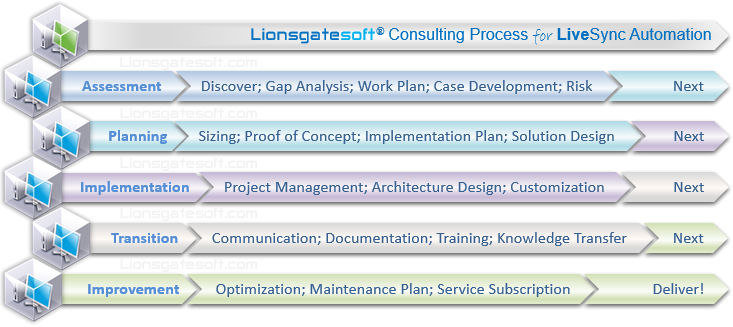 Our experienced consultants have been serving top companies for over two decades, we are familiar with consulting process, enterprise frameworks, SDLC methodologies and ITIL service guidance. Our expertise on LiveSync Automation will secure the success of your projects.
Please feel free to contact us should you have any questions regarding LiveSync Automation.