Data architecture is composed of models, policies, rules or standards that govern which data is collected, and how it is stored, arranged, integrated, and put to use in data systems and in organizations.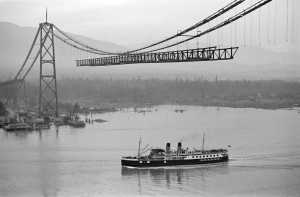 Lionsgate Bridge under construction, by David Loughnan 1938
Data architecture scope has many perspectives, including data governance, data quality management, metadata & master data management, etc. Lionsgate Software has been working on all above fields for over decades with exceptional rich experiences and knowledge. Please click following links to see illustrative project lists:
Should you have any questions, please let us know, and start saving on your IT costs today.