We serve leading energy companies, oil & gas services and equipment providers. Our consultants helps our energy clients on pipelink portal architecture design, content integration and security code review, etc.
Our expertise: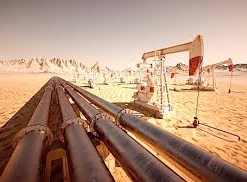 Portal Architecture Design
Portal and Portlet Integration
Content Integration
Oracle ADF Consulting
Oracle ADF Best Practices
Security Code Review
Here are part of the projects that are conducted by our consultants:
| Location | Project | Sector |
| --- | --- | --- |
| AB, CA | Enbridge PipeLink Portal Solutions with Proof of Concept Prototypes (Doc: 68pp) | Private |
| AB, CA | Enbridge SWIFTLINK Application Security Code Review Report (Doc: 17pp; PPT: 13pp) | Private |
Please let us know your requirements, we may help you on many perspectives.