Lionsgate Software delivers high quality and creative solutions from time to time and keeps gaining great reputations from clients. Our deliverables are based on TOGAF, OUM and other industry standards, including detailed architecture designs, specifications and Proof-of-Concept (PoC) applications.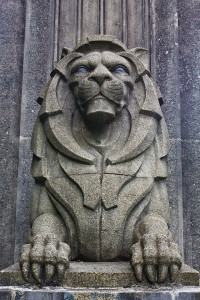 Lion statue at Lionsgate Bridge
by Charles Marega 1939
Lionsgate Software offers one-stop IT consulting services in following areas:
Should you have any questions, please let us know, and start saving on your IT costs today.