DBinsight is a MDI-based, cross-platform universal database client. It supports dynamic loading of JDBC drivers and multiple database access simultaneously.
DBinsight Features: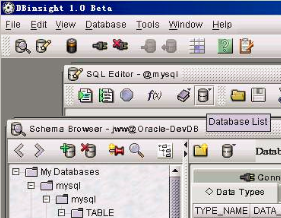 Established generic MDI-based framework
Cross platform pure Java application
Supports dynamic loading of JDBC drivers
Supports multiple database access simultaneously
Rich UI with treeview, table and syntax highlighted editor
Dynamic constructed tree nodes lead to according detail panes
Toolbox: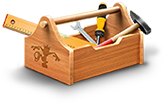 JBuilder
J2SE / Swing
JDBC Drivers
Lionsgate Software's DBinsight provides a generic and comprehensive framework to implement MDI and Swing-based cross platform application. Please let us know your development needs, and start saving on your IT costs today.