More and more enterprises are moving applications to the cloud to modernize their current IT asset base or to prepare for future needs. They are taking the plunge, picking up a few mission-critical applications to move to the cloud and quickly realizing that there are other applications that are also a good fit for the cloud.
A phased strategy would be very helpful to migrate your datacenter or existing applications to the AWS cloud.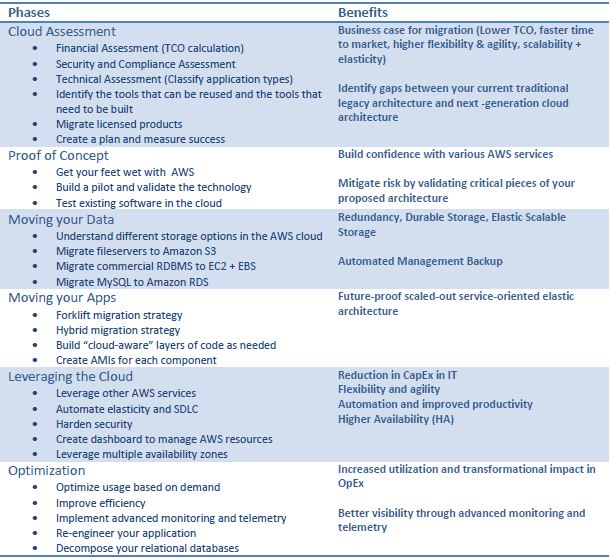 Should you have any questions, please let us know, and start saving on your IT costs today.