I had engagement to setup Oracle WebCenter Portal and Content for a public sector client before. It took a few days to complete. The procedure to setup enterprise level application is not always smooth. Usually you get fairly complete installation guide, but you could get lost very easily because of two many dependencies in those documents.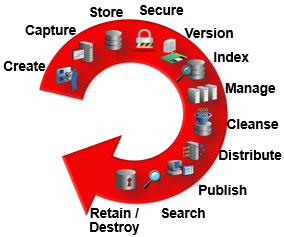 In order to make everybody's life easier, I write down below installation steps for Oracle WebCenter Content 11gR2. With this guidance, you could finish it in a cozy afternoon, then enjoy the sunset at beach park.
Download software;

Get ready for installation;

Create a VM with guest OS Linux;
Install Oracle Express 11g on the VM;

Configure database;

Create database schema;
Install RCU (Repository Creation Utility) 11g;

Go to rcuHome/bin directory;
Run ./rcu to launch RCU;
Write down service name, port number, database uid/pwd during the configuration;
Expand checkboxes, check Metadata Services and Oracle Content Server 11g checkboxes;
Check rcu.log file to monitor if anything goes wrong;

Install WebLogic (Application Server that Oracle WebCenter Content resides on);

Run WebLogic installer;
Follow the wizard to complete the WebLogic installation.

Install WebCenter Content (previous UCM – Universal Content Management);

Launch UCM installer;
Follow the installation wizard to complete;

Create WebLogic Domain;

Go to OracleHome/Middleware/Oracle_ECM1/common/bin/, run config.sh to launch configuration utility;
Select Create new WebLogic Domain;
Check Inbound Refinery, Content Server, Enterprise Manager, UCM RIDC and JRF (Java Required Files – ADF libraries);
Go through the installation wizard to complete the installation.
Should you have any issues in utilizing Oracle WebCenter, please feel free to contact us. For more information, please visit Content Management.