Migrating Ellucian Banner 8 to Banner 9 is now the biggest project in Higher Education area. Many of universities and colleges are now working hard for this: recruiting the team, organizing the resources, building up new hardware and software platform, and so on.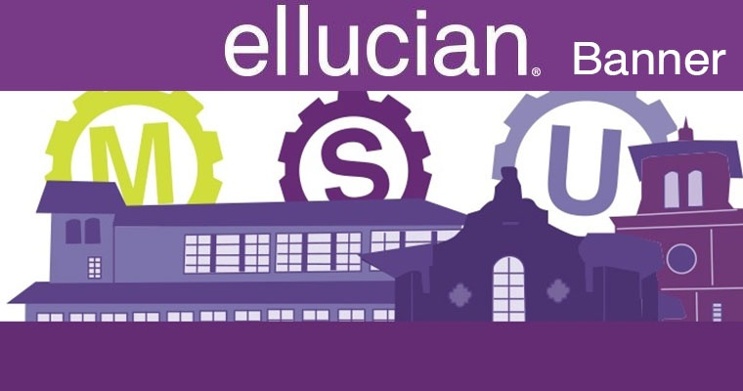 Yes, upgrading to Ellucian Banner 9 is a very challenging job as it introduces much hardware and software prerequisites before performing function level upgrade.  Those are now widely known: Ellucian Ethos Identity, Application Navigator, Ellucian BEIS SSO Manager, and Ellucian Solution Manager. All of them are required for Banner 9 upgrade. But, where may we get started? The quick answer is Ellucian Solution Manager.
From project management perspective, at the very beginning, we need to create plan, schedule, and upgrade path for it. The preliminary draft for above is definitely based on institution's operation and requests from different user groups. However, it's very likely not working feasibly as the modules of Ellucian Banner 9 have very complex dependencies in between. Most important, the modules might need other modules, taking Banner General as example, to be updated one by one from the lower version till the latest one. In the past, we have to read through different types of upgrade documents and manually define the upgrade path. The Ellucian Dependency Matrix ever provided better pictures for that. However, for now, in time of writing, those methods are all obsolete or not recommended anymore. The newly provided way to sort it out is Ellucian Solution Manager (ESM).
Through ESM, which connects to banner database, users may easily find the dependency relationship in between banner modules. The screenshot below clearly shows that Banner Account Receivable and Banner Admin Common are required to be upgraded to specified version before upgrading to Banner Student 9.3.4.5. That's huge help for users to generate upgrade plan, schedule and path. With establishment of ESM, users can also start playing with modules upgrade gradually on testing environment. Once other preparation is completed, getting them all integrated together would be important milestone for whole project.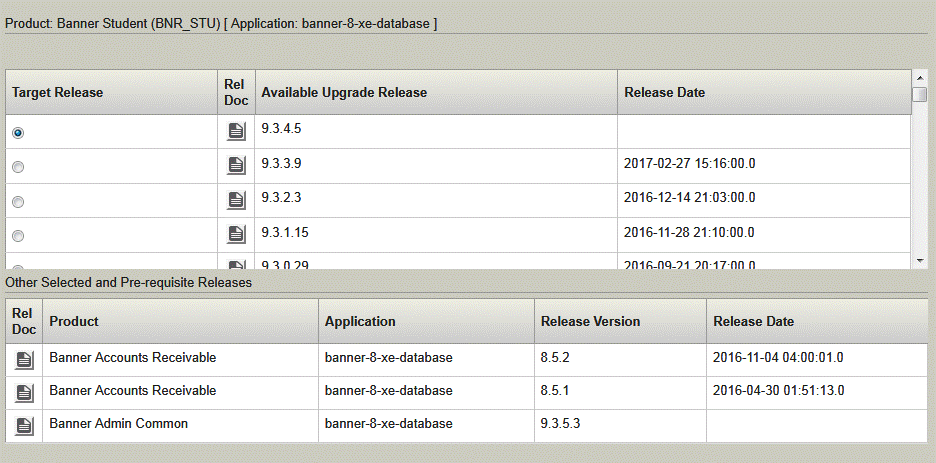 Sample of Banner 9 upgrade path shown via Ellucian Solution Manager (ESM)
Our consultant gained thorough experience on Ellucian Banner 9 upgrade, should you have any questions regarding Ellucian Banner 9 upgrade, please feel free to contact us.